4 LAYERS OF ADVANCED FOAM TECHNOLOGY
The 5" thick 4-layered foam formula delivers the ultimate adventure van bed comfort. The cooling gel memory foam keeps you cool, and a supportive foam base provides extra comfort and stability for optimal pressure point relief.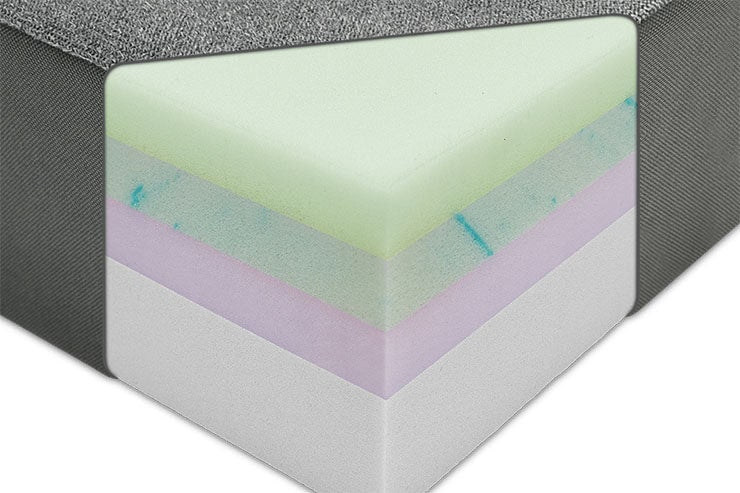 FLUID, ABRASION, AND RIP-RESISTANT REMOVABLE COVER
The removable cover has a polyester top layer that's water, abrasion, and rip-resistant, with a low-slip polyurethane, coated nylon base. These resilient materials are designed to hold up to constant use and make it easy to clean and air dry.