ProMaster Van Low Pro Roof Rack | 136" High Roof
ProMaster Van Low Pro Roof Rack | 136" High Roof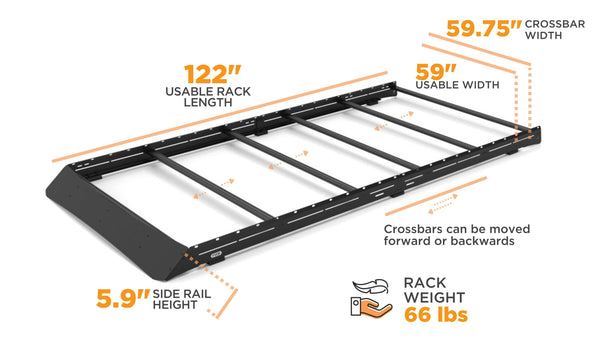 Low profile design
The Promaster 136 Low Pro's sleek lines and integrated front fairing increase fuel efficiency compared to other bulky racks on the market.
Quick & Easy DIY-Installation
The Promaster Low Pro is a quick and easy installation for any DIY-er with basic hand tools. Most installations take less than 90 minutes.
Lightweight Aluminum Construction
All aluminum side rails and crossbars keep the Promaster Low Pro lightweight and strong.
Mount Up Accessories
The 8020 compatible crossbars make it quick and easy to mount up accessories directly to your Promaster roof rack.
6x Crossbars
The adjustable crossbars allow you to move them to accommodate fans, solar panels, and other rooftop accessories.
Built To Last
The rugged and lightweight Promaster Low Pro is designed and built to last the life of your van.